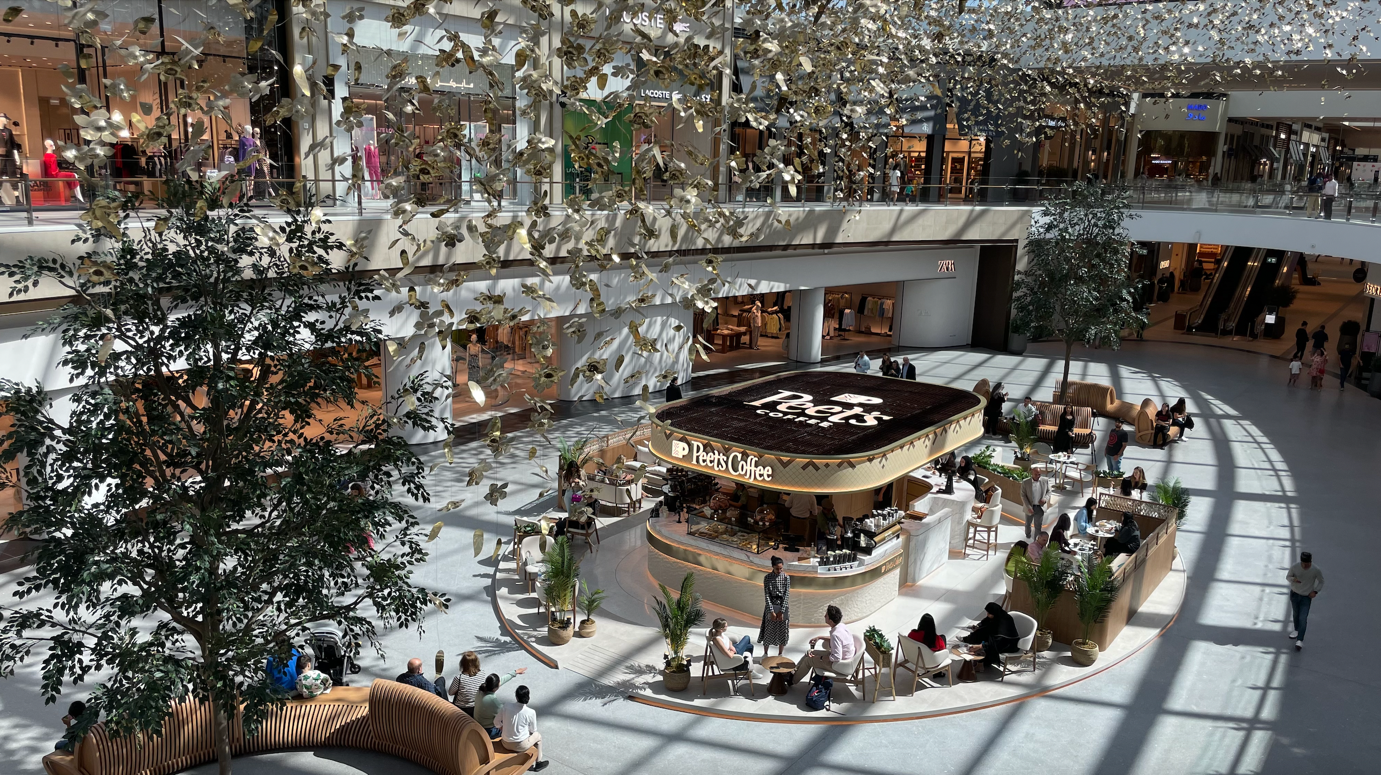 Peet's Coffee continues its Middle East expansion with a new location at the Dubai Hills Mall
Americana Restaurants, the leading F&B platform and one of the largest multi-brand restaurant operators in the Middle East & North Africa region, has announced the opening of its second Peet's Coffee location in the UAE at the Dubai Hills Mall. This follows the successful opening of the first location at Fashion Avenue in Dubai Mall.
The Peet's Coffeebar in Dubai Hills Mall will feature a Discovery Bar where guests can take a personalised coffee journey and experience Peet's signature blend of coffees. This is an integral feature at each Peet's Coffeebar, inviting patrons to take a personalised coffee journey through custom cups, tasting flights and full sensory experience courses led by their baristas. This new location features an open space concept in the bright atrium of Dubai Hills Mall, allowing guests to enjoy their favourite coffee on the go, or relax for a quick break from their shopping spree.
To ensure peak aroma and flavor, coffee beans are used within 28 days of roasting or not at all. The company is committed to sustainability, ensuring its coffee is 100% responsibly sourced, per Enveritas standards, in a way that honors farmers, the environment, and the coffee communities. When it comes to roasting, experienced Roasters at the Peet's California Roastery continue to hand-roast small batches of the premium beans leading to bold flavors, unique to each blend and single origin.
With its bright open space and cosy yet sleek architecture, a variety of beans and coffee blend and artisanal pastries and desserts, Peet's Coffeebar in Dubai Hills Mall promises to be a popular destination for coffee lovers in the southern Dubai area.
Posted in :