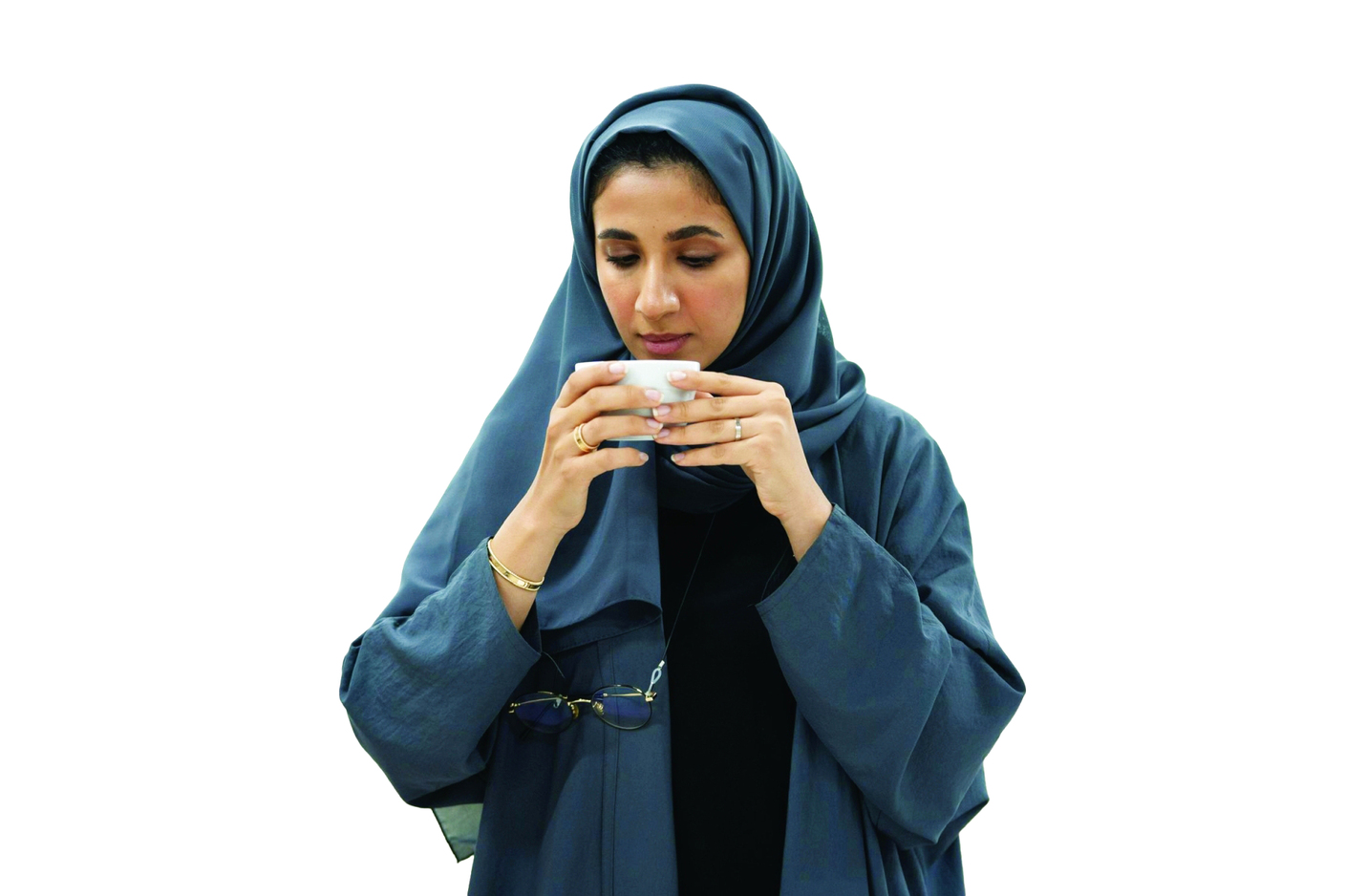 Shamma Bin Lahej: Coffee is a beautiful world of flavors and traditions
"Coffee" is a beautiful world of tastes and traditions. It has recently become the focus of interest for young entrepreneurs who have specialized in this field and provided important experiences in promoting coffee culture and turning it into a rich experience.
Shamma bin Lahej, a certified coffee connoisseur, tells us her passion for specialty coffee, for which an electronic platform has been dedicated to those who love and are interested in specialty coffee, to create a coffee community that introduces them to the most important coffee crops in the UAE. This passion does not stop at this platform, but rather includes various aspects in The field of coffee, tasting it for example, where Shamma is classified as a certified taster in this field and also offers workshops in this aspect.. Through this meeting, we get to know Shamma bin Lahej and her most important projects:
What is specialty coffee, and how did it become popular among young people?
Specialty coffee is the journey of the coffee fruit from the farm to the cup.. A journey behind which a great effort is made to pay attention to the details of the coffee in terms of soil, climate, harvest time, processing, shipping and roasting.. These details result in very distinctive tastes and notes in the cup of coffee. Specialty coffee has been known since approximately 1970, but it became popular among young people in the region in the beginning of 2012, when some Emirati entrepreneurs started specialty coffee projects out of passion to offer something different.
What are the differences or similarities between it and our "Arabic" or traditional coffee?
The similarities differ in terms of the degree of roasting of the coffee and the method of roasting. Arabic coffee may be manually roasted and specialty coffee by means of different technology and observing different parameters in terms of temperatures, time and coffee density. Also, some Arabic spices are often added to improve the taste of Arabic coffee that suits the taste of Arabs, such as saffron and cardamom, unlike specialty coffee, nothing is added to obtain natural hints from the crop itself resulting from natural factors. Specialized coffee is also made with milk to obtain various drinks such as latte, flat white, and others.
Who is the Barcita, and what tasks does it perform?
The coffee journey ultimately depends 10% on the barista, who is called the "coffee maker", as it is his responsibility to extract the coffee professionally to deliver the desired result in the coffee chain and present it with the best quality in terms of texture, properties and balance in the cup of coffee.
How did you get into this field, and did you face any challenges?
I started my journey in specialty coffee in 2015 as the owner of a project for specialty coffee in the Emirate of Sharjah. I was motivated by passion, as I invested in developing my skills and learning in this field, and I took the necessary experiences and certificates from the International Specialty Coffee Organization to confirm the quality of the coffee I offer. My passion for coffee did not stop, as I went to participate in the local coffee tournaments, as there is a shortage or very little interest on the part of citizens to participate in the local tournaments in the country, and thank God I got first place in the Aeropress Championship for the coffee industry at the level of the Emirate of Sharjah, and I participated in other tournaments Tasting and drip coffee brewing championships, too.
The concept of "coffee tasters" is spreading. Who is a coffee taster?
The art of tasting coffee is important, whether for coffee lovers to try different crops or for entrepreneurs who run their own coffee projects, whether as a roaster or as a coffee shop specialized in serving coffee, depends on certain standards and skills.
Do you present workshops on coffee tasting? A brief overview of these workshops and the mechanism for presenting them..and your future plans in this field?
As a certified consultant in entrepreneurship from the Dubai Knowledge Authority and as a member of the Specialty Coffee Organization and a certified taster, I started organizing short workshops out of a passion to support local coffee shops, to introduce the steps of tasting and preparing drip coffee as well, and to spread the culture of coffee. As for future plans, I am working on opening a Harvester company for the supply of green coffee and roasting in Dubai in partnership with entrepreneurs who are passionate about coffee, as it will deal directly with farms, purify distinctive crops and provide them to those interested in the country. I also opened an electronic "Sard platform" to support local roasters, where distinctive crops from UAE roasters only are displayed, to introduce the home coffee community or home barista to the distinctive crops and the beautiful efforts made by the entrepreneurs of coffee roasters..and I called it "Sard platform" because for each coffee A tale to tell.
Posted in :