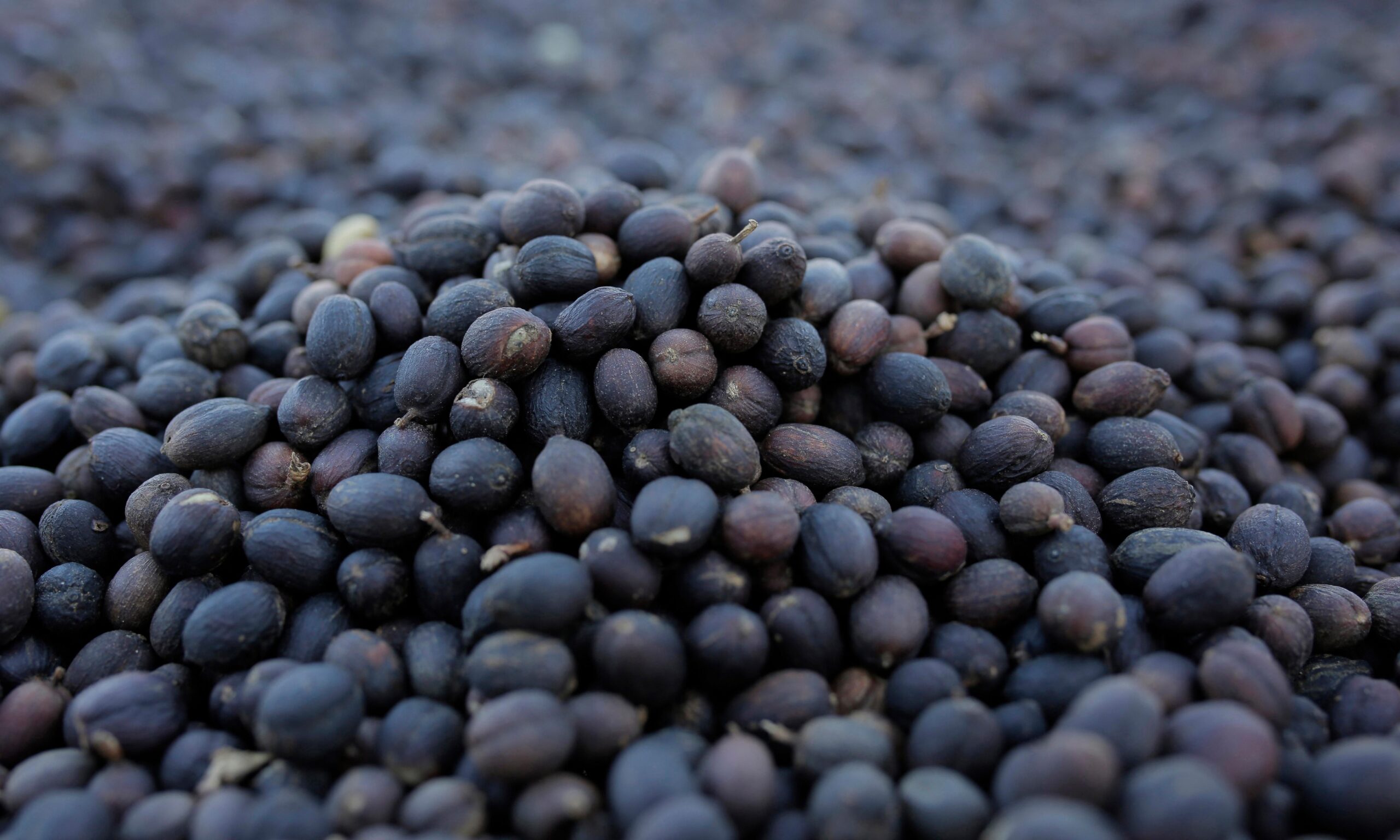 List of the largest coffee companies in the world 2023
Exploring the Java Giants: Coffee Titans of 2023
Whether you're an aficionado of the bean or just curious about what fuels your morning buzz, the question of the largest coffee companies in the world has likely crossed your mind. These java juggernauts not only illuminate our mornings but also reign supreme in the global coffee arena.
Here we review the list of the 10 largest coffee companies in the world, according to German barista Arne Preuss, who describes himself as a coffee maker and lover, and who included in this list the largest coffee companies in the world according to their annual revenues.
Starbucks
Annual Revenues: $32.3 billion Headquarters: Seattle, Washington, USA Founded: 1971
From its humble beginnings as a solitary coffee haven in Seattle, Starbucks has evolved into a global coffee phenomenon, boasting over 32,000 establishments across 80 countries. With more than 50% of its stores nestled in the US, Starbucks also has a robust presence in South Korea, Mexico, and the United Kingdom.
Starbucks owes its unparalleled success to a winning combination of exceptional coffee, signature stores exuding warmth, and a diverse menu featuring a plethora of specialty coffees and teas. From the classic brewed coffee to the iconic pumpkin spice latte, Starbucks caters to every palate. Moreover, their commitment to ethical and sustainable coffee sourcing through the CAFE program ensures fair compensation for coffee farmers.
Keurig Dr Pepper (KDP) Annual Revenue: $14.1 billion Headquarters: Burlington, Massachusetts, USA Founded: 2018
Formed by the union of Keurig Green Mountain and Dr Pepper Snapple Group, KDP is a global beverage powerhouse. Besides coffee, its extensive portfolio includes ready-to-drink teas, soft drinks, juices, and more. KDP's commitment to providing excellent coffee at an affordable price is central to its ethos, making it a formidable player in the coffee industry.
Synonymous with K cups, convenient single-serve coffee capsules for homes and businesses, KDP not only prioritizes quality and convenience but also champions corporate social responsibility, actively supporting local communities.
Nescafé (Nestlé) Annual Revenue: $99.3 billion Headquarters: Vevey, Switzerland Founded: 1938
Nestled under the Nestlé umbrella, Nescafé is a global giant with one of the most accessible instant coffee brands globally. Recognizing its role in making coffee accessible to low-income households, Nescafé's top-sellers include Nescafé Original and Nescafé Gold. The brand takes pride in its luxury Nespresso brand, promoted by none other than George Clooney, featuring single-serve coffee pods and machines.
A trusted global name, Nescafé appeals to those who value flavor, convenience, and affordability in their daily coffee ritual.
McCafé (McDonald's) Annual Revenue: $23.2 billion Headquarters: Oak Brook, Illinois, USA Founded: 1993
If you've been on Earth and not on Mars, you've heard of McDonald's and its coffee arm, McCafé. An integral part of the world's largest fast-food chain since its inception in Melbourne, Australia, in 1993, McCafé surprises many with its commitment to sourcing only the highest-quality Arabica beans.
With over 1,300 stores worldwide, McCafé caters to those who appreciate rich, aromatic flavors in affordable brewed coffee.
JDE Peet's Coffee and Tea Annual Revenue: $8.7 billion Headquarters: Amsterdam, Netherlands Founded: 2015
Born from the 2015 merger of Jacobs Douwe Egberts and Peet's Coffee, JDE Peet's Coffee is now the world's largest pure-play coffee and tea company by revenue, operating in over 100 markets. At the core of its success is an unwavering commitment to quality coffee.
JDE Peet's Coffee leads in new brewing technologies, offering single-serve coffee pods that bring café-quality coffee to homes. The company's dedication to top-tier coffee beans, meticulous roasting, and blending ensures a rich and flavorful experience for its customers.
Green Mountain Coffee Roasters (JAB Holding Company) Annual Revenue: $4.5 billion Headquarters: Frisco, Texas, USA Founded: 1981
Completing our list of the ten largest coffee companies worldwide is Green Mountain Coffee Roasters, renowned for its pursuit of coffee excellence and responsible sourcing. Famed for its innovative blends and Keurig-compatible single-serve systems, Green Mountain Coffee Roasters understands the importance of quality, innovation, and sustainability.
Tim Hortons Annual Revenue: $3.8 billion Headquarters: Oakville, Canada Founded: 1964
Tim Hortons, affectionately known as Tim's to its fans, has been delivering quality coffee to Canadians and coffee lovers globally for decades. With over 5,600 locations, Tim Hortons goes beyond coffee, offering sandwiches, soups, and baked goods.
What sets this Canadian institution apart is its enduring commitment to providing a high-quality customer experience. Over 80% of Canadians visit Tim Hortons at least once a month, making it more than just a coffee brand – it's a cultural touchstone.
Lavazza Annual Revenue: $2.9 billion Headquarters: Turin, Italy Founded: 1895
This iconic Italian coffee company, operating for over a century, has been instrumental in exporting Italy's rich coffee culture to the world. Lavazza is revered for its unique blends that capture the essence of rich Italian espresso.
Lavazza's expertise extends beyond coffee to innovative coffee-making techniques and brewing solutions, reflected in its stylish espresso machines and coffee makers. As a symbol of Italy's sophisticated coffee culture, Lavazza stands as a testament to dedication and excellence.
Dunkin' Donuts Annual Revenue: $1.4 billion Headquarters: Canton, Massachusetts, USA Founded: 1950
Dunkin' Donuts, or simply Dunkin' to its fans, is a cherished American coffee brand and fast-food chain. Specializing in coffee, breakfast sandwiches, and donuts, Dunkin' forms an integral part of America's convenience food landscape.
Dunkin' Donuts, with its expertly sourced and roasted Arabica coffee, boasts over 9,000 locations in the US and 13,200 globally, making it a go-to stop for on-the-go coffee enthusiasts. With excellent coffee, convenient drive-thrus, and customer loyalty programs, Dunkin' is giving its competitors a run for their money.
Folgers Annual Revenue: $1.1 billion Headquarters: San Francisco, California, USA Founded: 1850
Folgers, a name synonymous with American households for over 170 years, has been a staple in pantries across the country. Known for quality coffee at affordable prices, Folgers is the ultimate symbol of American coffee comfort, with its iconic red canister.
Folgers stands out for its quality, affordability, and accessibility, making it a ubiquitous presence in grocery and convenience stores. With the convenience of Keurig-compatible single-serve coffee pods, Folgers caters to the daily rituals of countless coffee enthusiasts, outselling even the mighty Starbucks in the ground coffee game!
Dutch Bros. Coffee Annual Revenue: $739 million Headquarters: Grants Pass, Oregon, USA Founded: 1992
From brewed coffee to its signature frozen coffee, Dutch freeze, Dutch Bros. Coffee is a West Coast coffee chain committed to crafting quality coffee. With 850 stores in the US, Dutch Bros. prioritizes streamlining the customer experience through a high-functioning mobile app and enticing loyalty rewards.
Lauded for its corporate social responsibility, Dutch Bros. Coffee goes beyond coffee, aiming to positively impact local and national causes. This approach has made it a beloved American brand in the western United States and beyond.
Gloria Jeans Coffee Annual Revenue: $202.9 million Headquarters: Sydney, New South Wales, Australia Founded: 1979
Synonymous with premium coffee blends and unforgettable coffee experiences, Gloria Jeans Coffee has grown from a single Chicago coffee and gift shop to include over 600 stores worldwide. The brand focuses on eco credentials, prioritizing sustainable Fairtrade coffee sourcing and environmentally friendly packaging.
Costa Coffee Annual Revenue: $370 million Headquarters: High Wycombe, United Kingdom Founded: 1971
As the sole British coffee company on our list, Costa Coffee has rightfully earned its place as one of the most beloved coffee brands globally. Acquired by Coca-Cola in 2019, Costa Coffee operates in 38 countries, providing customers with a premium coffee experience and food made with the finest ingredients.
Costa Coffee stands out for its commitment to quality in every cup and a welcoming ambience in over 3,800 stores. Prioritizing responsible coffee sourcing and eco-friendly packaging, Costa Coffee has cemented its status as a global coffee favorite.
Maxwell House (Kraft Heinz) Annual Revenue: $650 million Headquarters: Elgin, Illinois, USA Founded: 1892
Named after one of its first loyal customers, Nashville's Maxwell House Hotel, Maxwell House is one of the top coffee brands in the USA. Delivering affordable, quality coffee to American households for over a century, Maxwell House's signature house blend has become a morning ritual for countless coffee enthusiasts. The brand echoes continuity and consistency, providing a familiar taste cherished for over 130 years.
Caribou Coffee Annual Revenue: $262 million Headquarters: Minneapolis, Minnesota, USA Founded: 1992
Famous for crafting exceptional coffee, Caribou Coffee sources the finest beans worldwide, roasting in small batches to ensure a hearty taste. With 765 stores offering hand-crafted coffee blends, Caribou Coffee is a cherished part of the American coffee landscape. Beyond its exceptional coffee, Caribou Coffee stands out for its Northwoods-inspired store interiors and friendly, knowledgeable baristas.
Death Wish Coffee Annual Revenue: $42.8 million Headquarters: Saratoga Springs, New York, USA Founded: 2012
When you think of niche coffee, what brand comes to mind? There's only one brand that stands out to me, and that's Death Wish Coffee!
Boasting "the strongest coffee in the world," this American brand has taken the coffee world by storm. Among its premium delights are innovative blends, with a high caffeine content of up to 472 milligrams per 8-ounce cup!
I love this brand for its bold coffee blends, perfect for those who crave intensity and excitement in their daily brew.
Posted in :