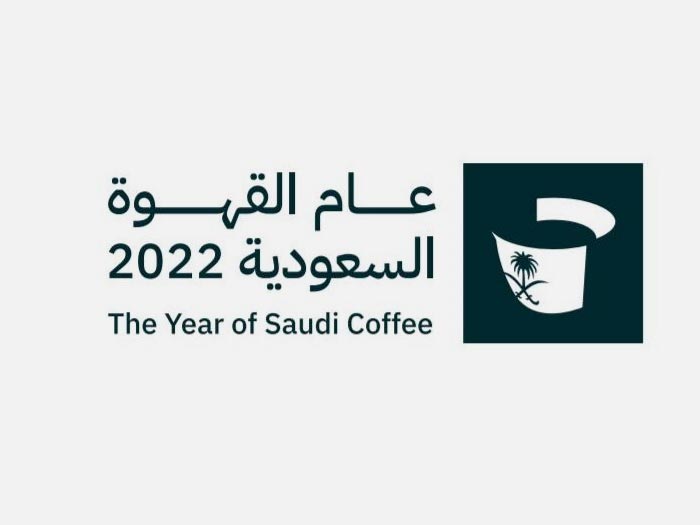 Ministry of Culture launches "Year of Saudi Coffee" logo and website
The Ministry of Culture unveiled the visual identity and website for its latest initiative, the 'Year of Saudi Coffee'.
The logo was inspired by the "Finjal" or the small coffee cup used for drinking coffee in the Middle East, which is also considered a symbol for Saudi generosity and hospitality.
A range of initiatives and events will take place over the course of 2022, organized by the Ministry of Culture and the Culinary Arts Commission, in partnership with other government entities, the private sector, hotels, restaurants, coffee shops, and other stakeholders. Designed to raise awareness about its unique qualities, they will encourage the export of Saudi coffee to new international markets.
Saudi coffee is an essential part of Saudi culture, and by celebrating Saudi coffee year-round, the Ministry aims to share this aspect of Saudi culture with the whole world and invite them to learn about the unique way coffee is prepared in the Kingdom.
The branding and visuals for the campaign reflect the Kingdom's renowned hospitality and signify an important component of Saudi identity. Those who are interested in learning more about the events and activities taking place throughout the course of the year are encouraged to visit the new website at https://engage.moc.gov.sa/year-of-saudi-coffee, which will be updated on a regular basis.
Saudi Arabia is known in the region for the production of a diverse range of coffee beans and the different ways coffee beans are roasted and brewed across its 13 regions.
One of its finest is the Saudi Khawlani coffee bean, which comes from the mountainous region of Jazan in the southwestern corner of the Kingdom. Other Saudi coffee beans come from Al Baha and Aseer regions, which are also known for their production of coffee.
The initiative was announced earlier this month by Prince Badr bin Abdullah bin Farhan Al Saud, the Minister of Culture. It comes as part of the Quality of Life program, one of Vision 2030's realization programs.
Posted in :